Server Virtualization with KVM and Linux Containers
---
---
---
Proxmox VE is a complete open source server virtualization management software. It is based on KVM virtualization and container-based virtualization and manages KVM virtual machines, Linux containers (LXC), storage, virtualized networks, and HA clusters.The enterprise-class features and the intuitive web interface are designed to help you increase the use of your existing resources and reduce hardware cost and administrating time – in business as well as home use.

You can easily virtualize even the most demanding Linux and Windows application workloads. Proxmox VE is a powerful and lightweight open source server virtualization software, optimized for performance and usability. For maximum flexibility, Proxmox VE supports two virtualization technologies – Kernel-based Virtual Machine (KVM) and container-based virtualization with Linux Containers (LXC).
Proxmox Comparison: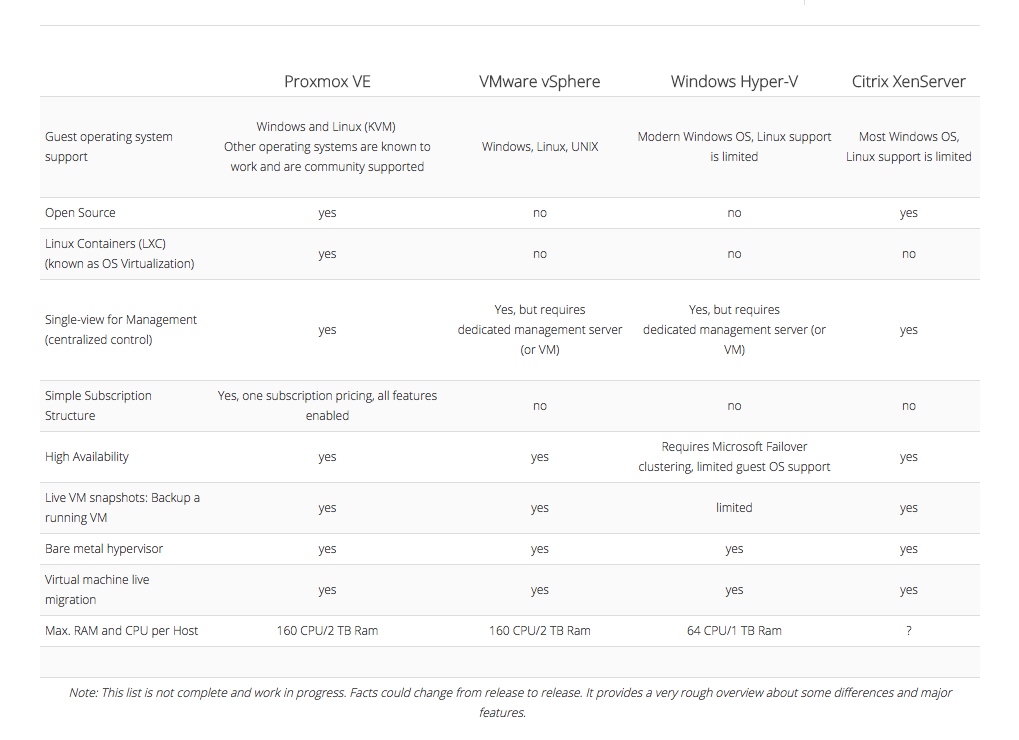 DigitalPulse is an appointed Proxmox Reseller for Malaysia and nearby region. We provide local advanced support (onsite, remote) to customers on top of license/support subscriptions.Please contact us should you require further info of this solution. Good investment on technology and very competitive pricing.
Proxmox Screenshots: